Cal Al-Dhubaib is a data scientist, entrepreneur, and professional speaker on AI topics. He founded Pandata on the core values of "Approachability and Ethics". Empowering organizations to plan, build, and scale AI solutions that grow their bottom line, Pandata has overseen 80+ transformative analytics projects with leading global brands including Parker Hannifin, the Cleveland Museum of Art, FirstEnergy, and Penn State University. Cal is especially passionate about the ethics of AI and how organizations can orchestrate the right talent to support AI initiatives.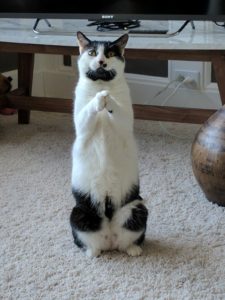 Cal has been recognized as a Notable Immigrant Entrepreneur, Crain's Cleveland 20 in their 20s, and two-time Cleveland Smart 50 recipient. In addition to becoming the first data science graduate from Case Western Reserve University, Cal is also known for his role in advocating for careers and educational pathways in Data Science through regional workforce development initiatives.
When he is not revolutionizing the world of data science, Cal enjoys spending time with his five nephews and niece, collecting art from around the world, salsa dancing (fun fact: he used to teach), competitive running, and teaching his cat, Oreo, to do tricks (yes, some cats will actually humor us humans).